It is estimated that the average person takes anywhere between 5,000 and 7,000 steps a day, and that is just running typical daily errands, never mind active exercising. These steps are beneficial for your health, and for our environment, since more time walking means less time in the car, and less impact on natural resources. With the advent of wearable fitness trackers and iPhone's that keep track of your steps, counting strides can be fun, but what if you could reap rewards at the same time? Chiara Cecchini, Master's candidate at the Food Innovation Program has come up with an idea to make your every move count. FeatApp, to launch officially this October in the Apple store, transforms your steps into healthy, tasty food rewards. The app pairs daily fitness with good food, two things that naturally go hand in hand, by giving virtual coins to users that reach certain step thresholds, that can then be used in participating food outlets. We had a chance to sit down with Chiara and chat about the process of launching an innovative food program.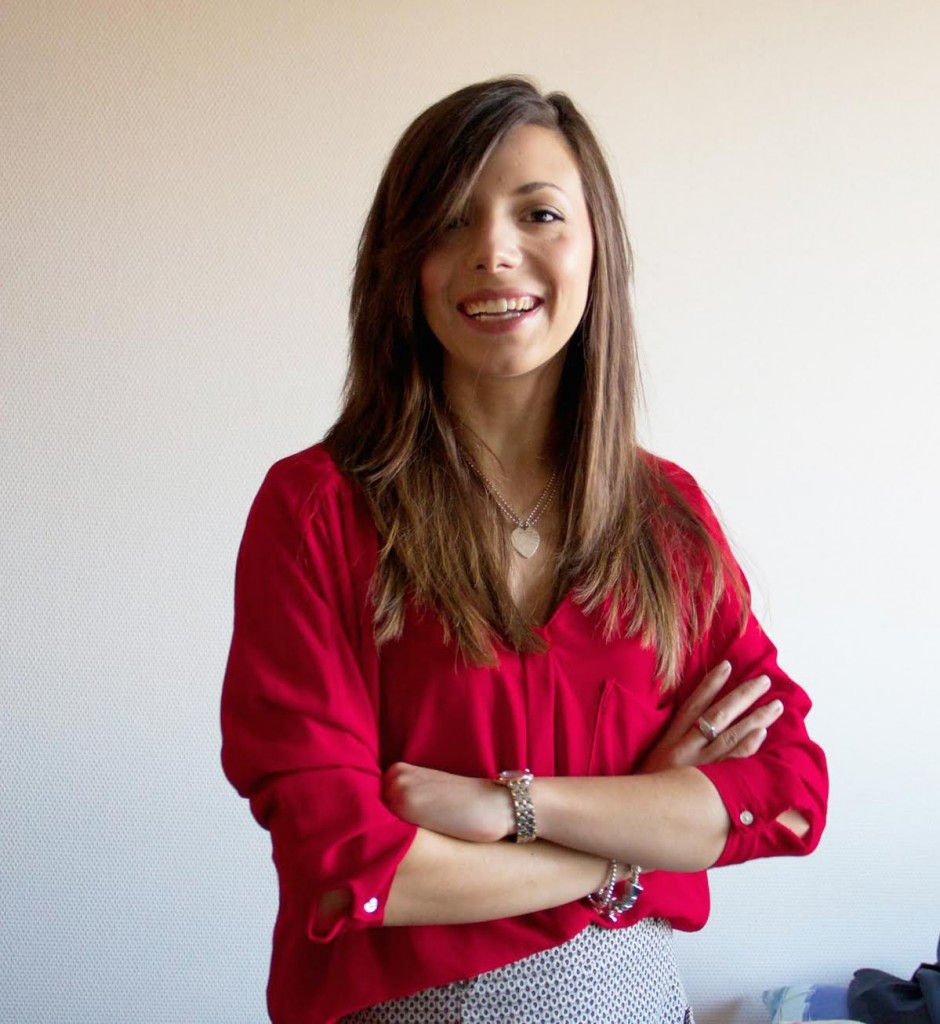 How did you come up with the idea for Feat?
I have always been interested in physical activity and food. They have been important parts of my life that I never fully appreciated. Then I had a sport injury and I had to re-think my way of staying active. I also start travelling and living abroad, and I began to struggle to maintain a healthy diet in a new environment. Feat was a concept that came into my mind around one year ago, with the idea to pair together physical activity and diet.
What led you to want to be an entrepreneur and develop your own app?
I've studied business administration, international management and a lot of international marketing. Everything is really interesting to me and I didn't want to focus on just one part of the broad business cycle. I believe that being an entrepreneur means managing everything without getting bored, as well as being flexible and dynamic professionally and personally. It means making your passions, personal life and working life one single thing.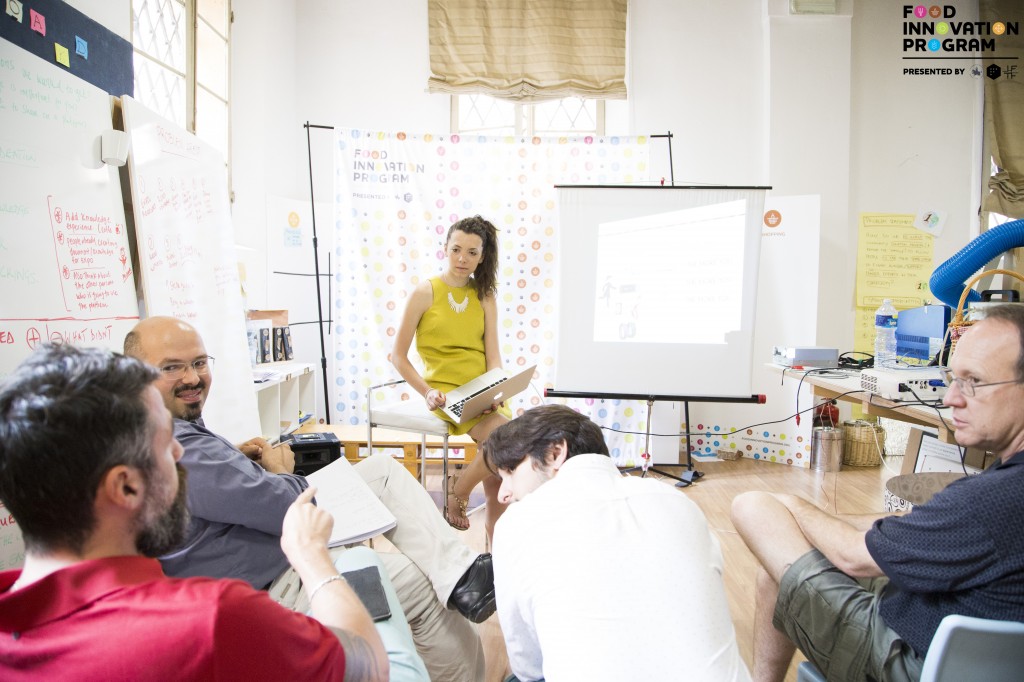 I think entrepreneurship almost needs to be ingrained in your DNA in order to enjoy all the stress and challenges, and still approach everything (almost) with a smile. It's not easy! I wanted to challenge myself. I wanted to prove to myself and to people who started believing in me and in my project, that although I am a young, single woman, I can manage a huge project. I think my success will come because I believe in my capacities. I believe in my project and I want to convince others to believe in me as well!
How have your studies across the globe and here in Italy played a part in your business development and entrepreneurial thinking?
I am sure that if you do not start going out of your comfort zone while you are young it is more difficult to do it later. All the amazing, horrible, difficult, inspiring and controversial people I've met during the last four years have somehow enriched me and helped me to become who I am now.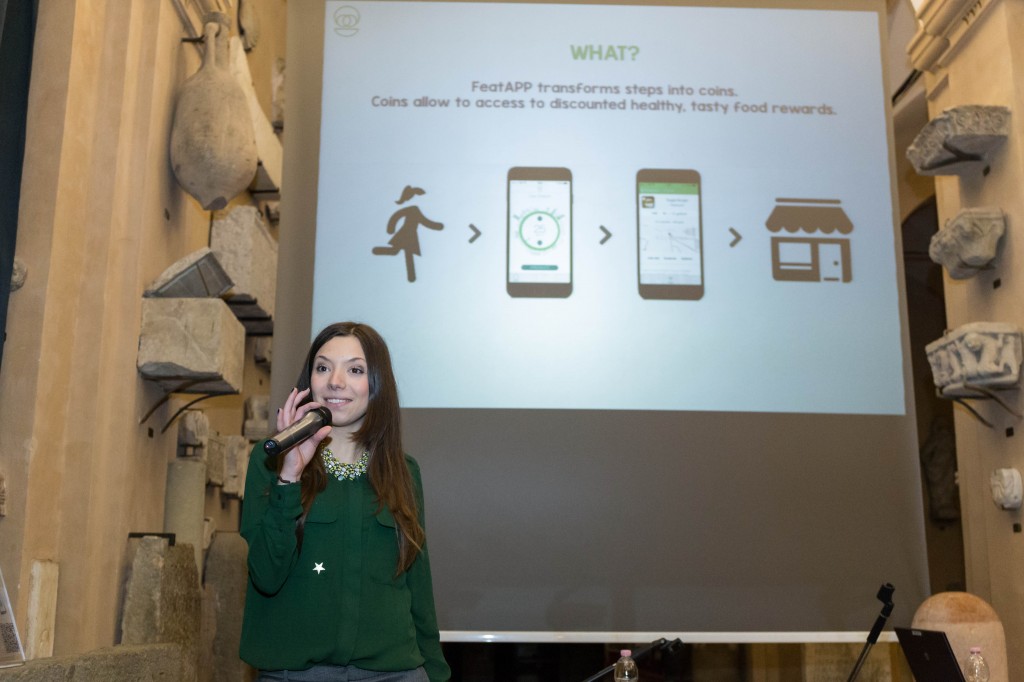 What are the challenges you are currently facing with promoting the app and finding partners?
Well, the starting phase is never easy but so far the feedback has been reassuring. Right now, I hope to raise awareness and involve a relevant number of users in Bologna in order to start creating a community where the app will be usable. Currently, the app is downloadable everywhere but basically the user can take advantage of the system only in cities where there are affiliated stores. At the same time, I'm working to involve the first group of retailers. Each of these two groups gets no value if the other group is not present. This is the main challenge: find the right balance and grow steadily, creating value for all stakeholders.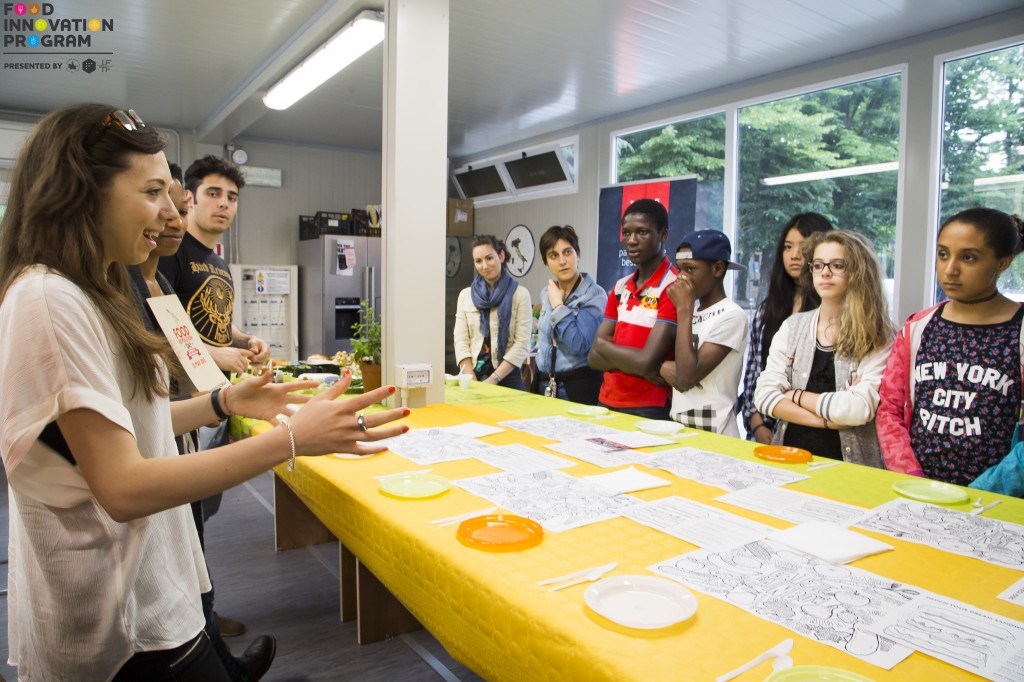 How do you plan to scale and monetize the concept?
We plan to start out working with healthy casual food chains, and involve the existing network of stores both in the EU and US. The system is easily adaptable to every market. The business model envisions revenue coming from retailers. FeatApp offers them a unique loyalty program that pushes people to get into the store without requiring a previous purchase or existing knowledge of the store. The system engages and challenges the user to take more steps, gain more rewards, and increase their loyalty to select retailers. The program allows retailers to test products, obtain valuable data and understand their client base. Moreover, it is a strong communication, promotion, positive image and positioning tool, as it creates business opportunities while generating an incentive for users to have a healthy and more active lifestyle.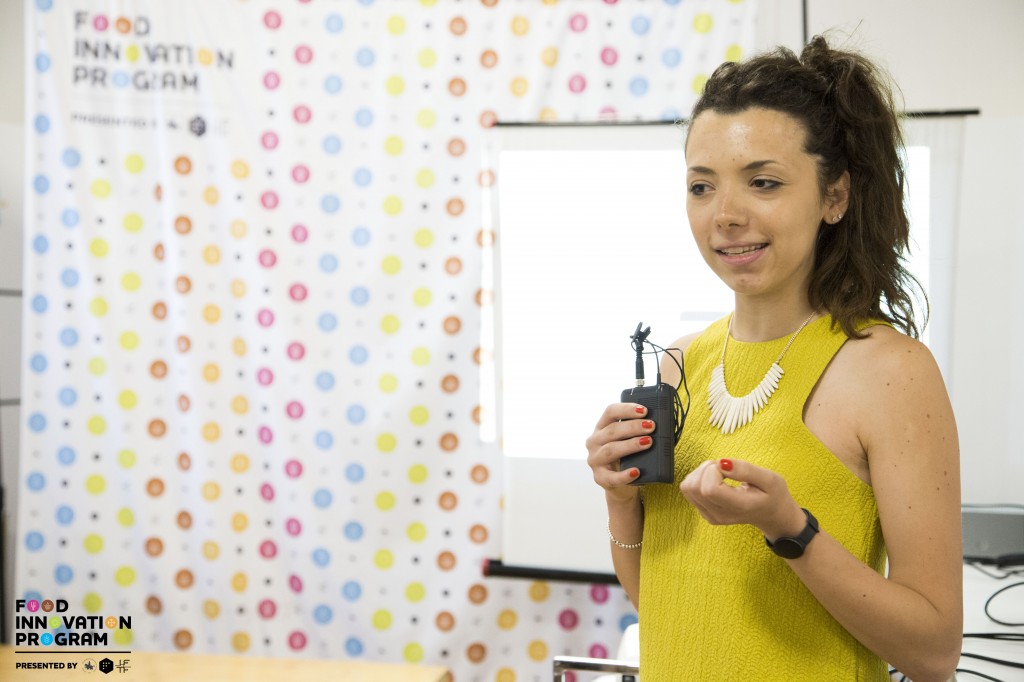 What advice can you give to young entrepreneurs who want to develop their own apps or other business projects?
Keep on going, talk to everybody about your project and use every occasion to understand if someone around you might be interested in what you are doing. I believe that it's all about the people you meet, and getting them on board. I started alone and now I have amazing people helping me. I have not done anything special, but the product will be out soon. I'm setting agreements for getting the first group of clients on board, and already the press is talking about Feat. I made a start, and that is the key.
Thank you Chiara for sharing valuable insight on creating and innovating within the food world! We can't wait to get Feat ourselves, and start discovering new food experiences with every step.