Starting today in Bari the health conscious, eco-friendly and vegan community will get together in southern Italy for "a week of ethics and health." The event started as a way to connect like minded people who want to explore the world of food in a way that is good for those who eat, and also those who aren't eaten (animals, for example). The festival is marked by strict adherence to vegan food standards, with a plethora of food available through many lunches and dinners catered by local food producers in the Southern Italy area. Workshops, panels and talks are scheduled throughout the week, all surrounding the theme of food, self and environment.
Life Break was conceived in June 2014 when communications network Marco teamed up with Pasticceria Salutistica Portuguese to create an event exploring healthy, local food education. The website boasts that the event is the intersection of health, ecology and ethics, particularly pertaining to the southern Bari region.
Future Food Institute ambassador Nick Difino was approached by festival organizers to participate in a panel entitled "The changing economy: new business strategies and communication for food sector companies." Highlighted as a "eat-ertainer" and foodhacker, Nick's years of experience investigating the culture and politics of food, and his career as a researcher-artist, make him a valuable asset at the Life Break event. He will be speaking about the rise in Food Hackathons, specifically the past six that the Future Food Institute has been involved in, and how they are changing the ways of problem solving in the food world through disruptive innovation.
Hackathons provide opportunities for alternative solution finding to large or small-scale problems. While they derive from the technology world, today Hackathons take on a variety of topics. Because hackathons bring together a variety of people with diverse skills, interests and ways of interpreting the world, they provide ample opportunity to address issues in our increasingly complex global food system. Future Food Institute hackathons have looked at organic food access, malnutrition, hunger, food services and agricultural land rights.
On the panel Nick will be joined by Massimo Leopardi, Renny Elia and Luigi Picerno. Massimo is the founder to the web-tv series Veggie Channel born to raise awareness about the vegan lifestyle. He works to demonstrate how following a veggie based diet can bring about positive physical changes to the body even at the age of 50. Renny Elia, business director of Mopur-Vegetal Food will also join to talk about his involvement in the food business sector in a section entitled "The dignity of values of production" during the Thursday morning panel. Additionally Luigi Picerno, President of the Consorzio Pane di Altamura DOP will take a look at food business from the production point of view.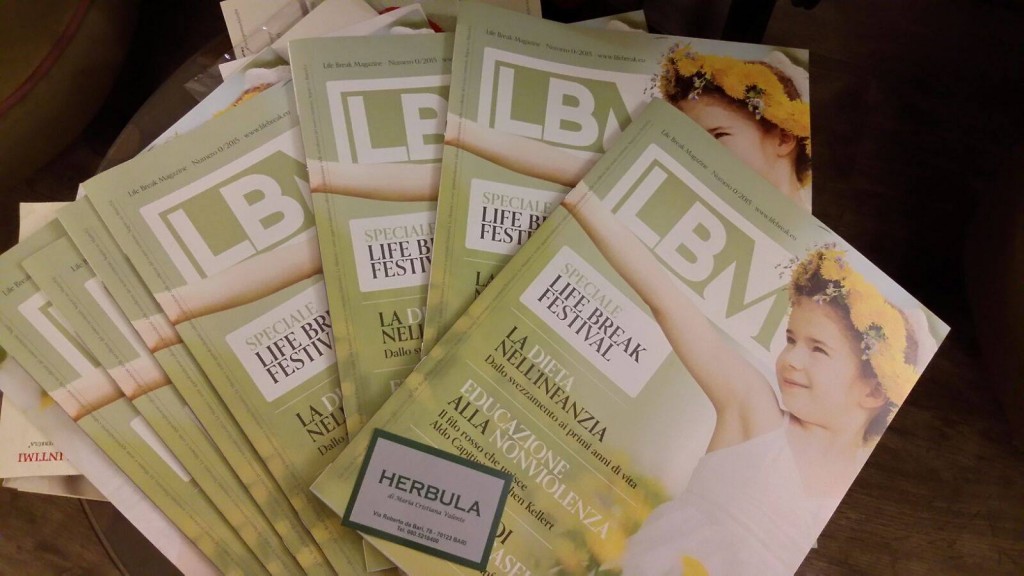 Life Break is just as much about action as it is about education. The event all started after evaluating the state of our planet and the chronic conditions of malaise that are all too evident in our global population. The event aims to find solutions, particularly through food and lifestyle choices, and brings together a diverse group of participants: scientists, philosophers, university professors, experts and doctors, all willing to explore what healthy and ethical food can mean for ourselves and our planet. The event culminates with a celebration: live music, good food, cooking shows, and tastings, and asks participants to walk away knowing that the future is now, inviting them to contemplate how they can make change for a better self and a better world.