Michiel Bakker is not a farmer, he's not a chef, and he's not a nutritionist. But he has always enjoyed good food and the sociality of the eating experience.
Dutch by birth, American by choice, Bakker is the Global Director of Google Food Services (based in Mountain View, California), leading and supporting all food service related activities for Google's global community.
As one contemplates the tall, slender man before us, with his soft blue eyes hidden beneath small clear-rimmed spectacles, one would never have deduced that he was the man in charge. Softly spoken and tough to engage in casual banter, Bakker isn't your stereotypical frontrunner.
But as soon as he takes the stage, everything changes.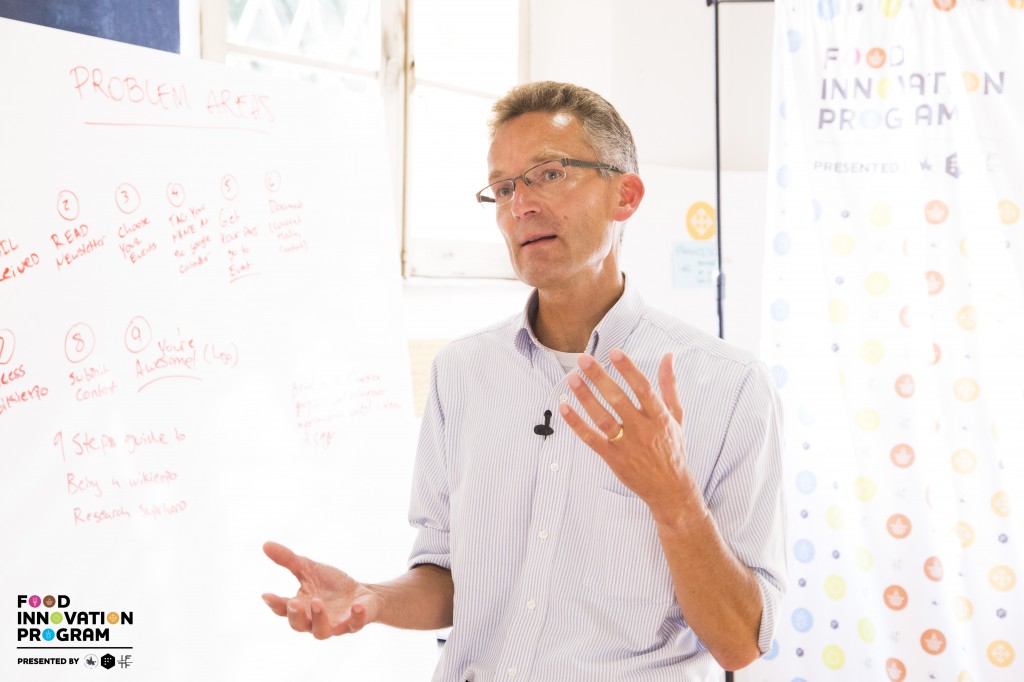 Standing before us is a well-spoken, confident, senior hospitality leader with extensive experience in global corporate food services. For 17 years, prior to joining Google, Bakker worked with Starwood Hotels & Resorts Worldwide Inc, developing, opening and operating hotel food and beverage operations in upscale and luxury hotels across multi brands in the US, Europe, Africa and the Middle East.
Since 2012, Bakker has been responsible for Google's Food Program, providing nutritious and healthy meals to Googlers around the world. Bakker works on developing new insights and evidence in how food experiences can enable individuals and teams to be their best short and long term. He has also developed internal and external global partnerships to explore and tackle the challenges and opportunities within our broader food system.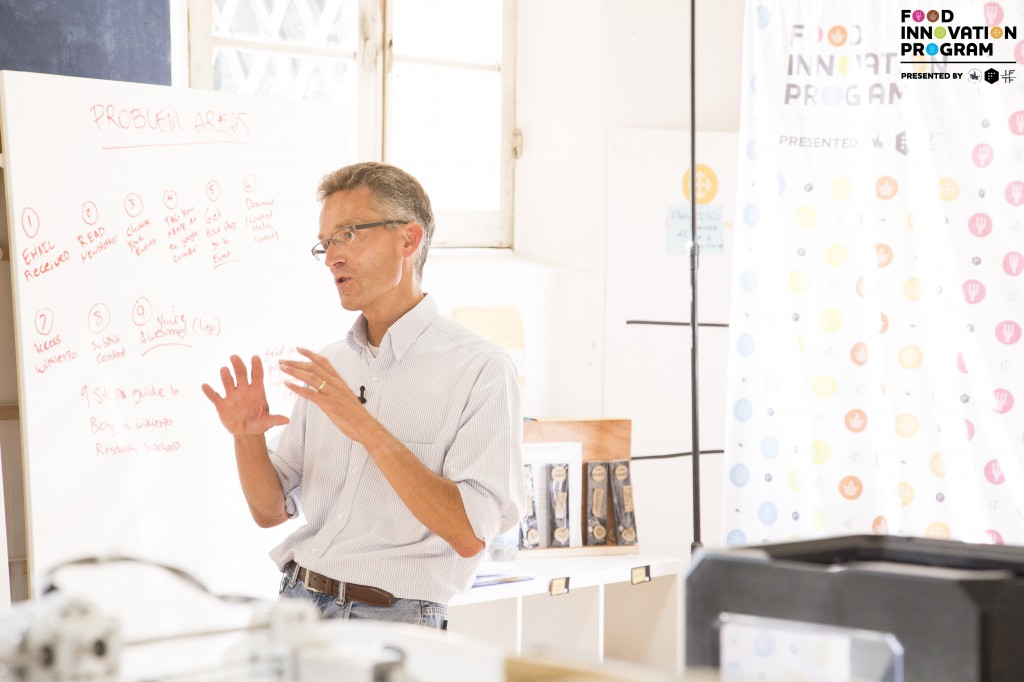 There are 30 main players who are working on Google's Food Program, and 46 global vendor partners, who bring their expertise and passion for food to the enterprise. Their largest partner is Compass, a world leading food and support services company founded in the UK that now operates multiple subsidiaries across the globe.
The program began in 1999, when Chef Charlie Ayres won a cook-off judged by 40 Google employees to operate the food and beverage operations within the company. By the time he left, these operations consisted of preparing and plating 4,000 lunches and dinners daily across the Mountain View, California headquarters. While at Google, Chef Charlie established a new standard of "fine food for the fast crowd," and gained a reputation for innovative, sustainable and healthy cuisine.
Since his departure the program has developed a more holistic sensibility, seeking to create more engaging and sensory food experiences. With the commencement of Generation Three (phase three of the program), Bakker comments, "we are thinking about how we can become an outcome driven organisation and determine links between input and output. Food is so personal and input has a different impact on output around the world. Food is joyful, it is part of a culture, it brings people together and it is something that you enjoy multiple times throughout the day."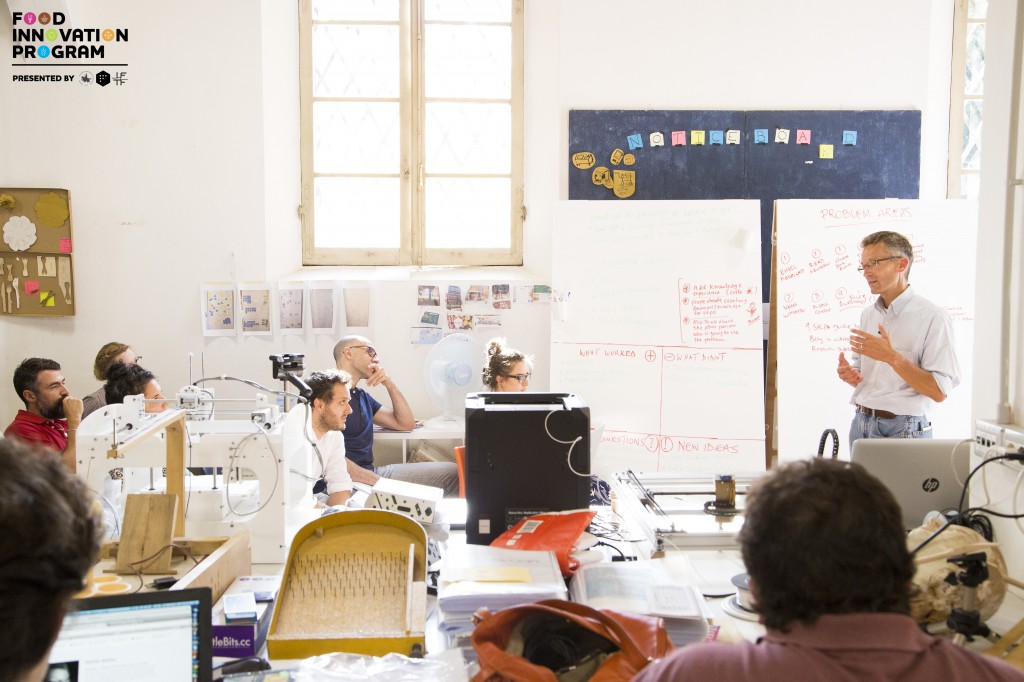 Currently Bakker is focused on how to bring people together around food, using innovative spaces and workplace configurations, which can lead to different social and working behaviours. He is diversifying Google's Food Program team to include architects and construction managers to assist with this phase. Googlers operate in different functions that require different social/break-out spaces based on their working schedules. Engineers who are at their desks all day, need family-style, collaborative spaces to engage with other staff, whereas those working in sales, who are on the phone most of the day and constantly speaking to other people, require a quieter space that is more secluded and relaxing. It is all about finding "the right space where to share food and time with people to feed our soul," notes Bakker.
Bakker also has to think about how Google's Food Program can inspire people to see food choices as a way to build more sustainable lifestyles and communities. "We need to get people to eat better long term," says Bakker. "How can we invest in developing delicious, nutritionally dense and healthy food menus that are just as attractive as burgers and fries? Food has an impact on wellbeing, productivity, and we need to equip people with skills and passion to make good food choices at home as well."
"We are moving towards a plant centric diet. We make 4-5 different kinds of fruit available in our micro-kitchens". The fruit offered is dependent on the area and season. The food is not all organic, nor is it all local, but "we are incredibly thoughtful about the impact of a dollar spent," says Bakker. Given Google's scale, if the Food Program went all local, "we would suck the market dry, take out local farmers and drive up price," comments Bakker.  "Should we buy our produce locally from California or buy produce from Central Africa, where we have more of an opportunity to make a positive impact on their economy? That is a value choice (what values do you believe in, and how do you implement them) and we are really focused on balancing this as a core objective," states Bakker.
Google's Food Program procurement philosophy is to think broadly and holistically. Each country must work within its environmental and seasonal framework.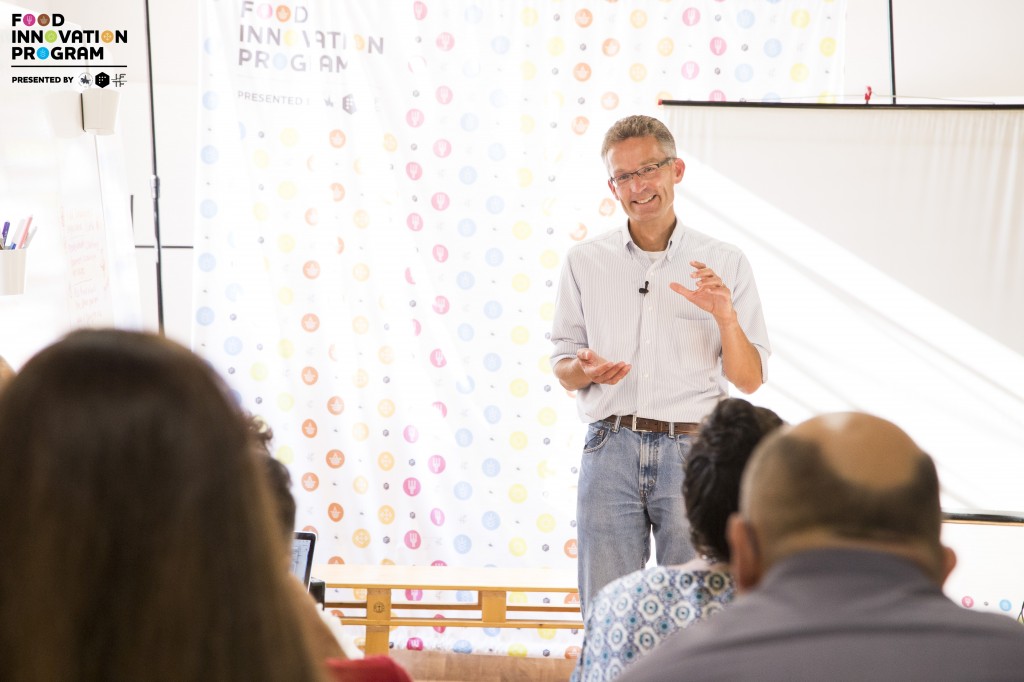 So what is Google doing to communicate its internal vision to a broader public? Deploying Google tools and technology of course. YouTube is a big opportunity to get out inspiring video content that educates, entertains and provides cooking ideas and kitchen skills to viewers. Google Glass will also be an important tool in the future for medical health practitioners, and there are other innovations like Project Iris, being worked upon and tested internally. Project Iris, run by Google-X is testing a smart contact lens that's built to measure glucose levels in tears using a tiny wireless chip and miniaturized glucose sensor that are embedded between two layers of soft contact lens material. The project is still in its early phases but the aim is that this technology could lead to a new way for people with diabetes to manage their disease.
"If you like science fiction, then you like my world," chuckles Bakker. "Google is so much more than just a search engine. We think about life sciences, food, technology and health too."