On the weekend of May 16-17th, Reggio Emilia was buzzing. In order to promote the inauguration of Fotografia Europea, now in it's 10th edition, the city opened its civic museums for 24 hours. Dubbed "La Notte Dei Musei" – the evening allowed residents and wayfarers to experience photography, art, archaeology, nature and the history of the entire province.
The Food Innovation Program, in collaboration with You Can Group and I Love Italian Food, also decided to capitalise on this important weekend to host a "Food Experience On The Road" – a street food festival that encourages patrons to participate in the multicultural and international world that is FIP and Reggio Emilia.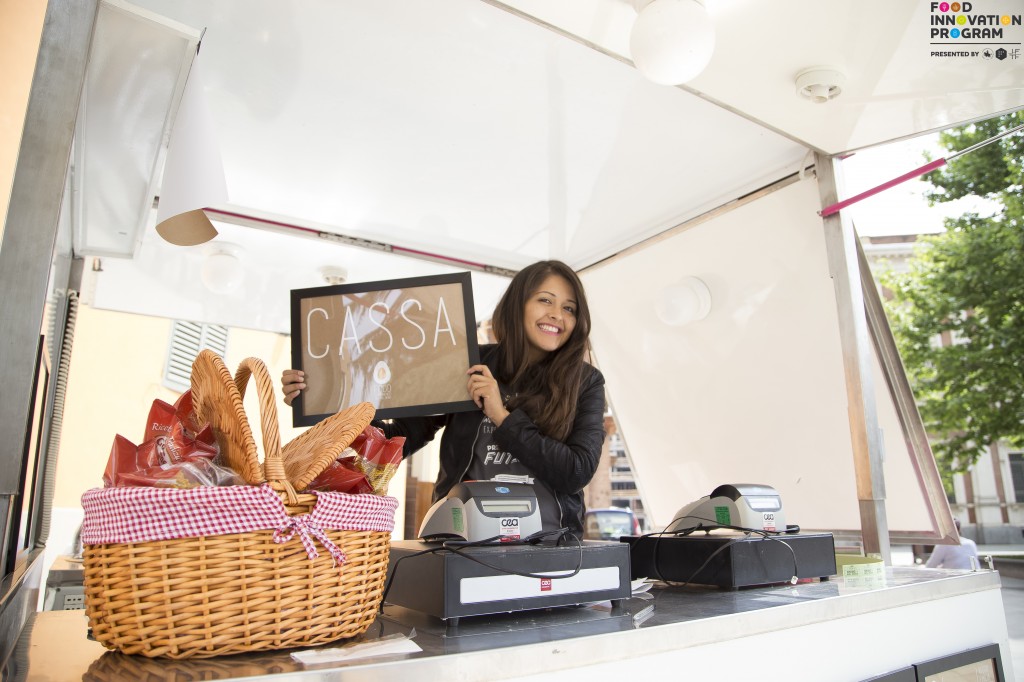 The street food event offered tastings of typical Reggio Emilian cuisine like Cappelletti, Gnocco Fritto with Salumi, Ciccoli, different types of Erbazzone and on Sunday a special Pizza Margherita was fashioned with Vacca Rossa Reggiana Fiordilatte.
Food Innovation Program student Karla Gonzalez Ramos tested her own food idea, Mucho Gusto, that weekend, and has shared with us her first hand experience in planning and executing her stall.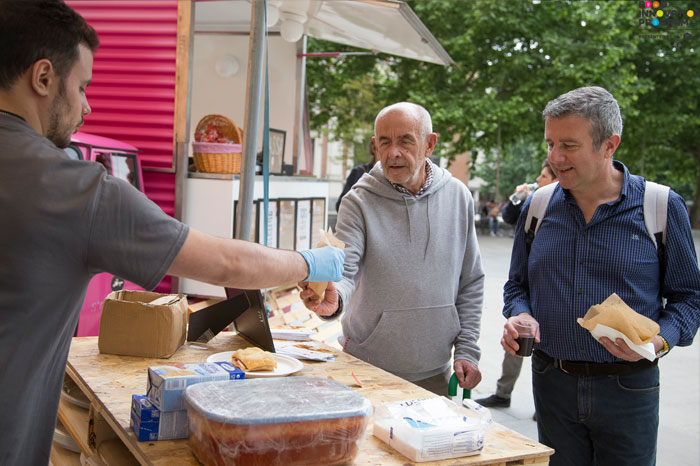 The idea for "Mucho Gusto [which is a Spanish expression that literally means 'nice to meet you] was born during a night that I was really missing the food of my grandma, and so I decided to call her and started to cook her recipes.
After that I began to invite people to my house to live a real Mexican food experience, by sharing my home food recipes with Italian and international friends.
Some ingredients [that are common in Mexico] are hard to find in Italy, like black beans, or the Mexican tortillas, but I am trying to adapt with local products. I always however use my Mexican spices, which are the magic behind our rich cuisine," says Karla.
For the Street Food Festival Karla prepared a typical Mexican dish called "molletes". "It is a very simple dish that is often eaten for breakfast or dinner, and reminds me of dinners shared with my cousins in my grandma's house, when I was a child," she says. It is made with bolillos (savoury bread) sliced lengthwise and partially hollowed, filled with frijoles refritos (re-fried beans), and topped with cheese and slices of jalapeño or Serrano peppers. It is then grilled in an oven until the cheese melts. The frijoles refritos are frijol mantequilla, known outside of the region as pinto beans. The traditional cheeses used are queso ranchero, asadero or queso menonita. In southern Mexico the dish can also be served with salsa or pico de gallo. "It is like a Mexican bean pizza…and it will always transport you home," says Karla.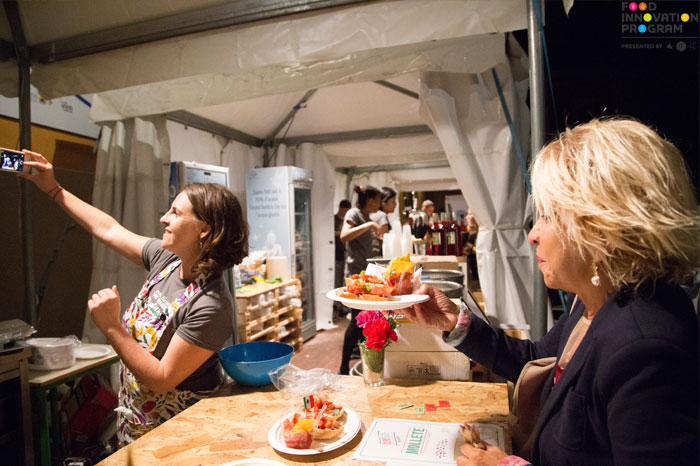 Karla notes that pre-planning for the event "was very challenging, since I only had four days to plan, shop, cook and be ready to explain to every Italian coming to the stand what a mollete is. However the experience was great, and allowed me to learn and reflect on my entrepreneurial capabilities."
When asked if the event was a success and if Italian residents enjoyed the Mexican fare (given their picky palates), Karla responded enthusiastically – "I think that in all countries there are people who are very traditional with the food that they eat, however a great thing is that everyday more and more people are becoming increasingly informed and curious to try new things.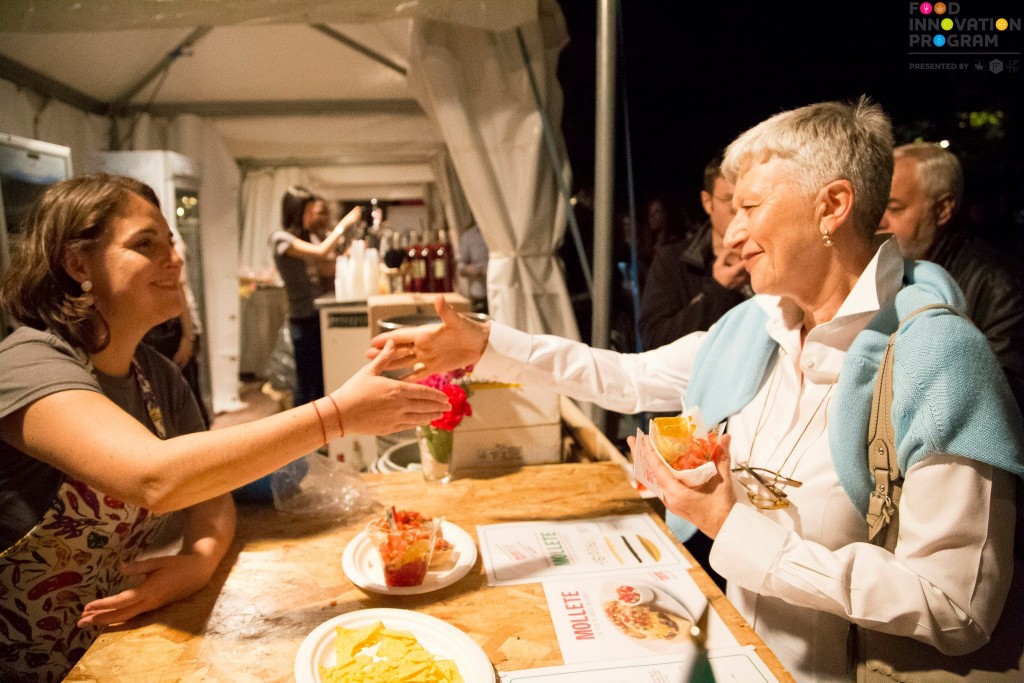 Most of our customers were great. I gave them some assagios [tastings] and after that most of them came back asking for molletes and pico de gallo. It was amazing to see people enjoying my food and feeling comfortable asking for these dishes. Something that surprised me was the large amount of Italians who came to the stand and told me that they loved spicy and Mexican food!"
In the future Karla hopes to continue her food entrepreneurial activities and create a unique concept surrounding the rituals of food. "I would like to create a project where I can link the food traditions of Italy and Mexico," she says. Her ideas are currently cooking away in the oven, and we wish her the best of luck.