Taking place at beautifully designed The Hoxton, Shoreditch, the last day of Food Tech Week was a knockout.
For breakfast guests were escorted to 'The Great Outdoors" – a bright indoor courtyard extension of The Hoxton lobby with a retractable roof, marble tables and fairy lights where a roasting session and Q&A with CRU Kafe and IKAWA took place.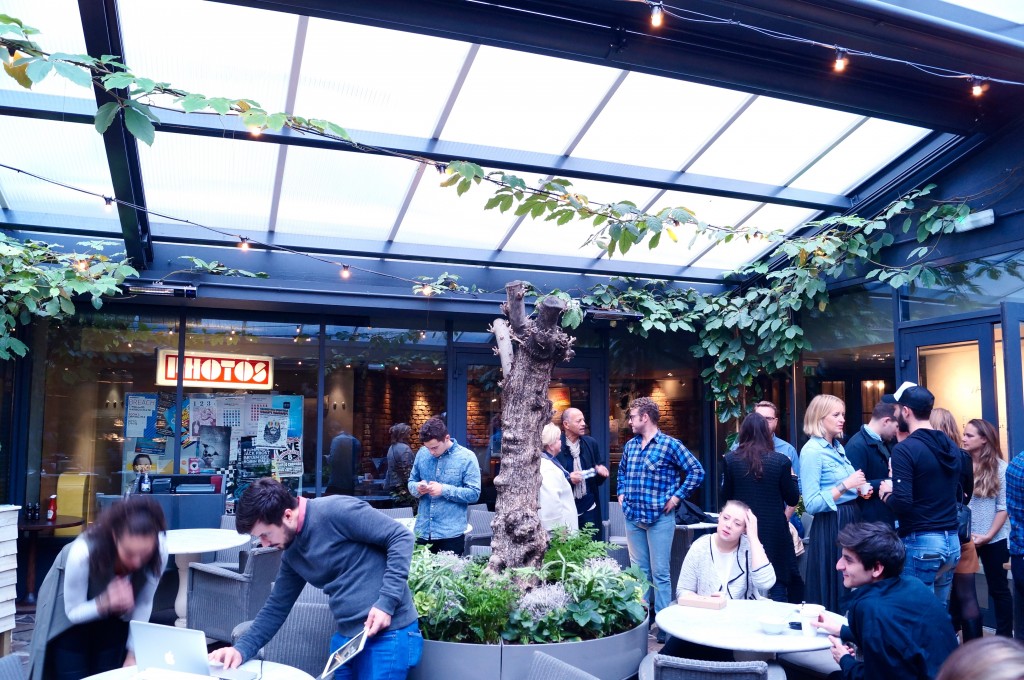 Leading the session was Colin Pyle, serial entrepreneur and founder of his own successful currency brokerage startup (sold in 2008) from Toronto, Canada.  In 2010 he and his brother Ryan set a Guinness World Record for riding a motorcycle around China, and followed it up with a circumnavigation of India in 2012. Both of these trips were turned into TV shows that have been syndicated globally. Pyle now lives in London, England where his main focus is building CRU Kafe, the premium alternative to Nespresso, while also interviewing the top personalities in tech from around the world on his podcast called Silicon Real.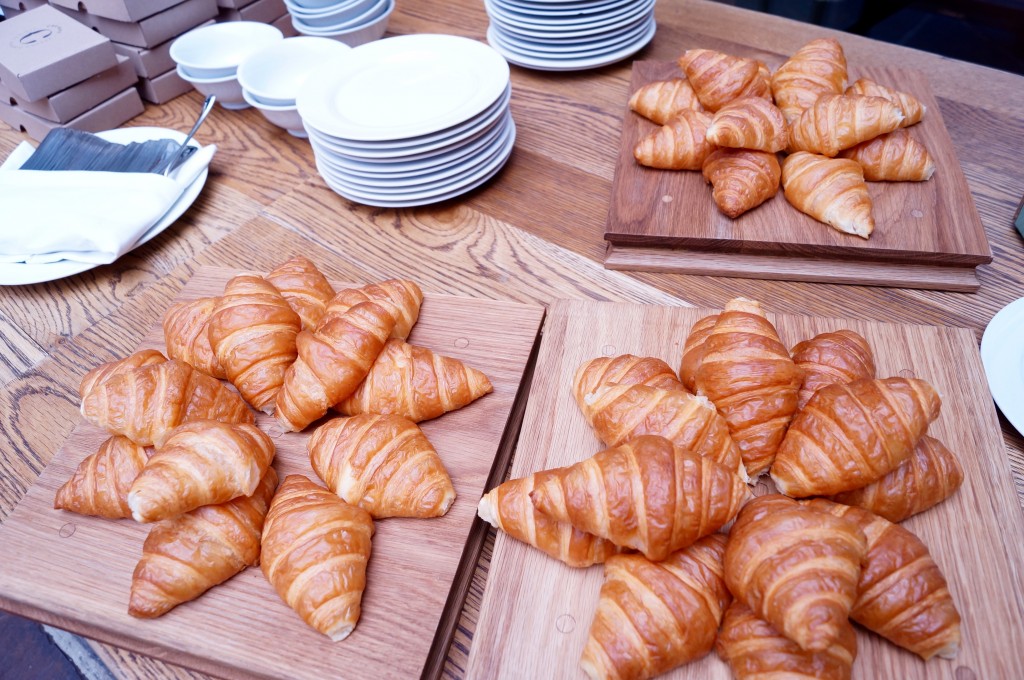 "CRU Kafe is on a mission to upgrade your coffee through your espresso machine," opened Pyle. "[We are] really becoming a software that your espresso hardware has been waiting for."
Whilst Pyle provides the "software" for Nespresso machines in the form of organic, fair trade coffee, IKAWA are a  "hardware" business – the world's first digital micro-roaster: an innovative coffee roaster controlled from your smart-phone.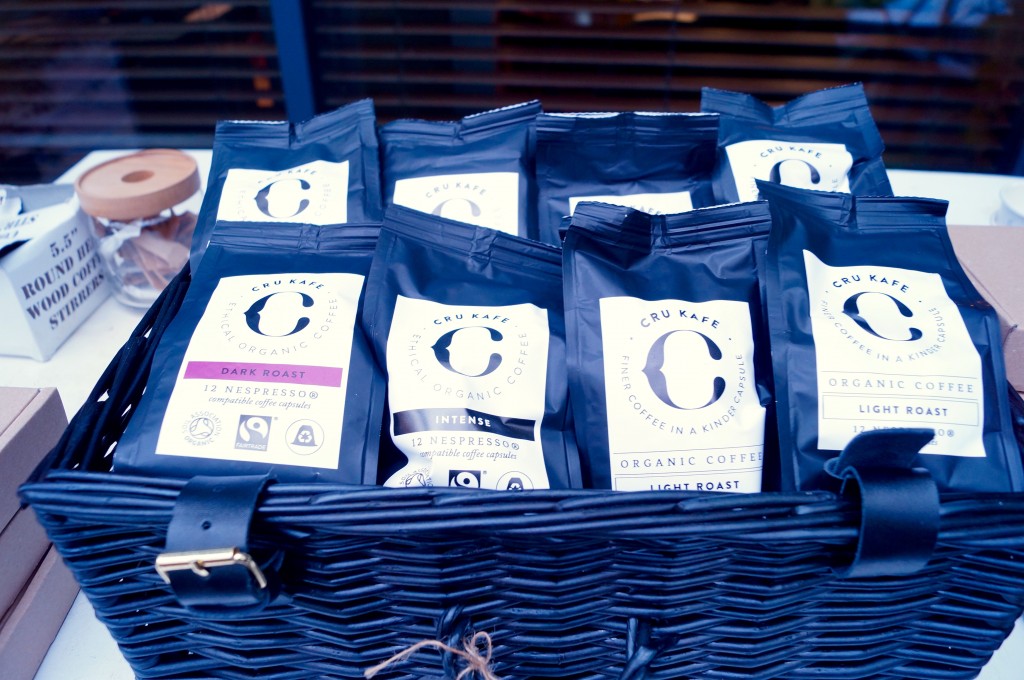 Representing IKAWA was Marketing Director Alex Georgiou, who started with the company as their Kickstarter campaign manager in order to transform the vision of the group and promote the product to a wider audience. "I was so excited to buy into the vision of the company and the product as well. IKAWA really does want to revolutionise the world of coffee… for coffee lovers, professionals and growers," said Georgiou.  "By changing the nature of how you roast coffee, it has a way to change the supply chain as well." IKAWA has released its Pro Sample Roasters to coffee professionals around the world and has just started the production run of the Home Roaster model, which will cost 750 pounds and be released next year. "We want people to drink the best coffee they can, and producers to get the best value for what they grow."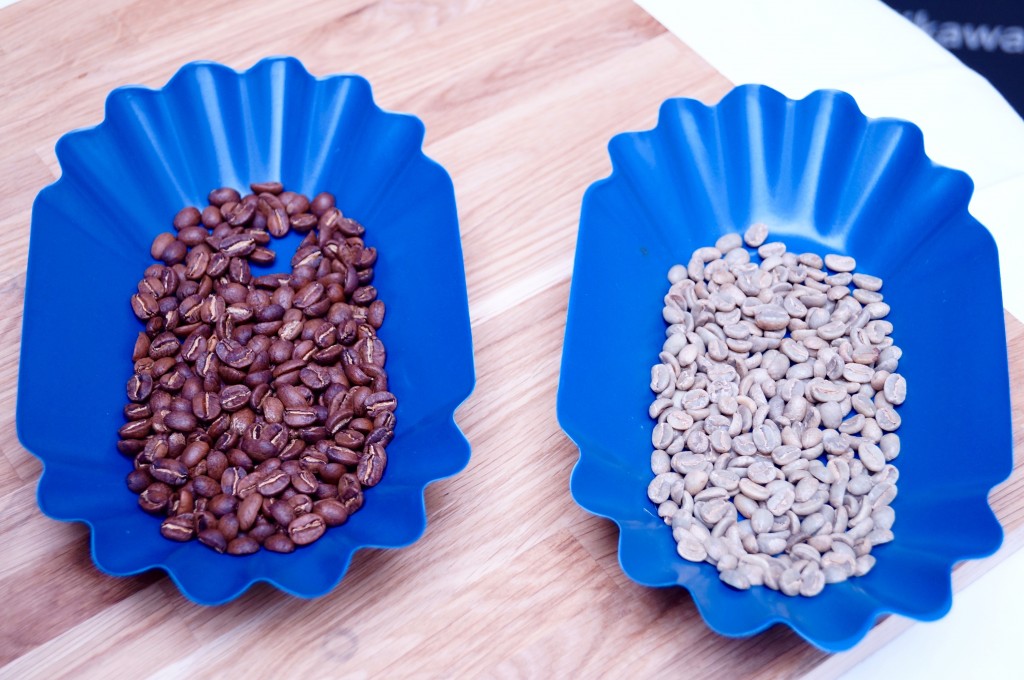 IKAWA was founded by Andrew Stordy and Rombout Frieling, who had the idea for the mirco-roaster whilst studying Industrial Design at London's Royal College of Art. Andrew grew up in coffee growing countries including Papua New Guinea, Vanuatu and Burundi, and in fact IKAWA means coffee in the Burundi language.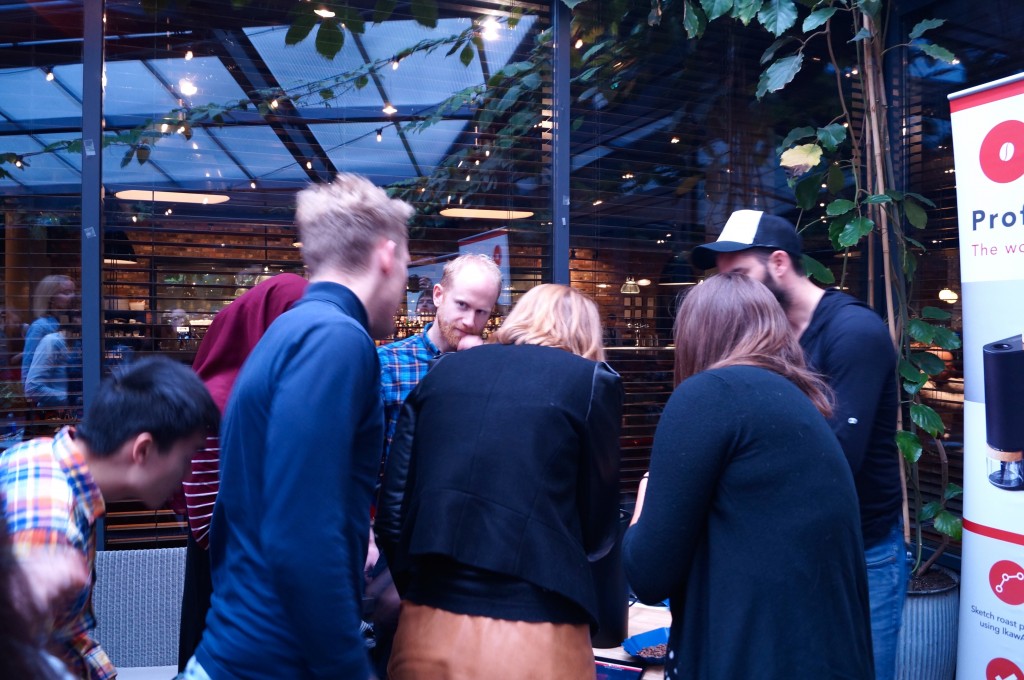 To operate the roaster you must fill the doser at the top of the machine with 50-60 grams of green coffee beans. You push the top button of the machine and it will begin pre-heating. The IKAWA app will show that the machine is pre-heating by displaying the temperature. You turn the doser so that the beans fall through the hole into the roasting chamber. During the roasting process an app connected to the machine will plot the measured temperature. Even if the app is not connected, the roaster will execute the profile stored in its memory. "There is only one moving part of the roaster – the fan –it blows heat into the roasting chamber where beans roast, then it reports back real time, pattern temperature linked to the cyclone system," says Georgiou. "Freshly roasted coffee tastes best a day after you roast it," he adds.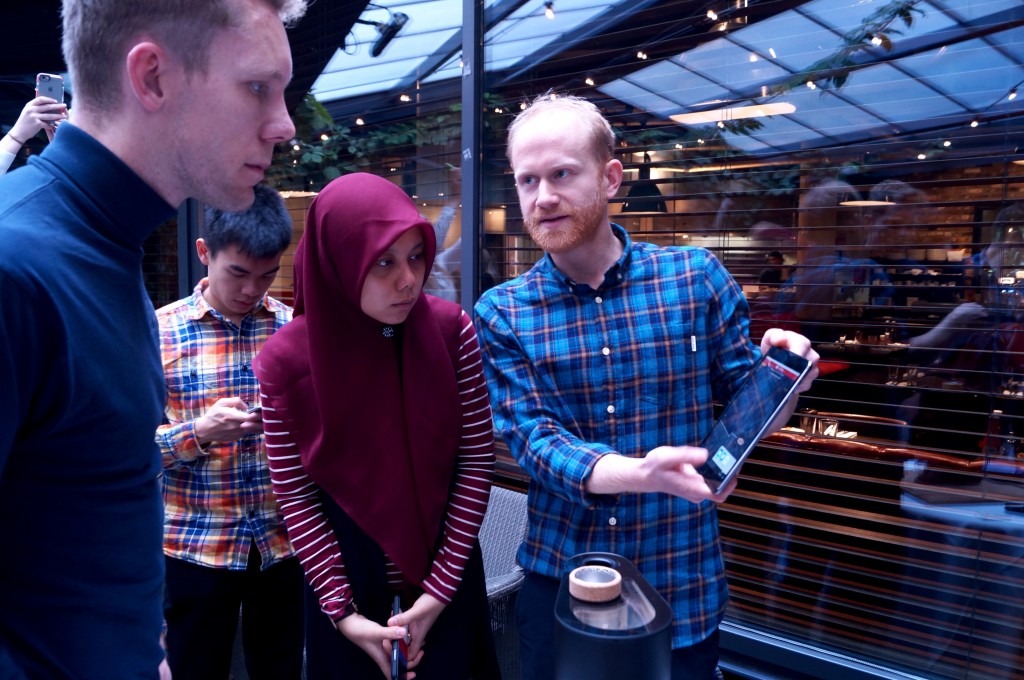 Roasting coffee is an indulgence, and the team know that unless you are into this sort of thing, it's probably an inconvenience. The home roaster target market is real coffee geeks who already roast their own beans, or for those who "find coffee roasting really curious, they buy whole beans every weekend when they buy their fancy brunch. We are basically targeting anyone that has a coffee grinder at home and a fringe haircut… but we can't confine ourselves to east London," laughs Georgiou.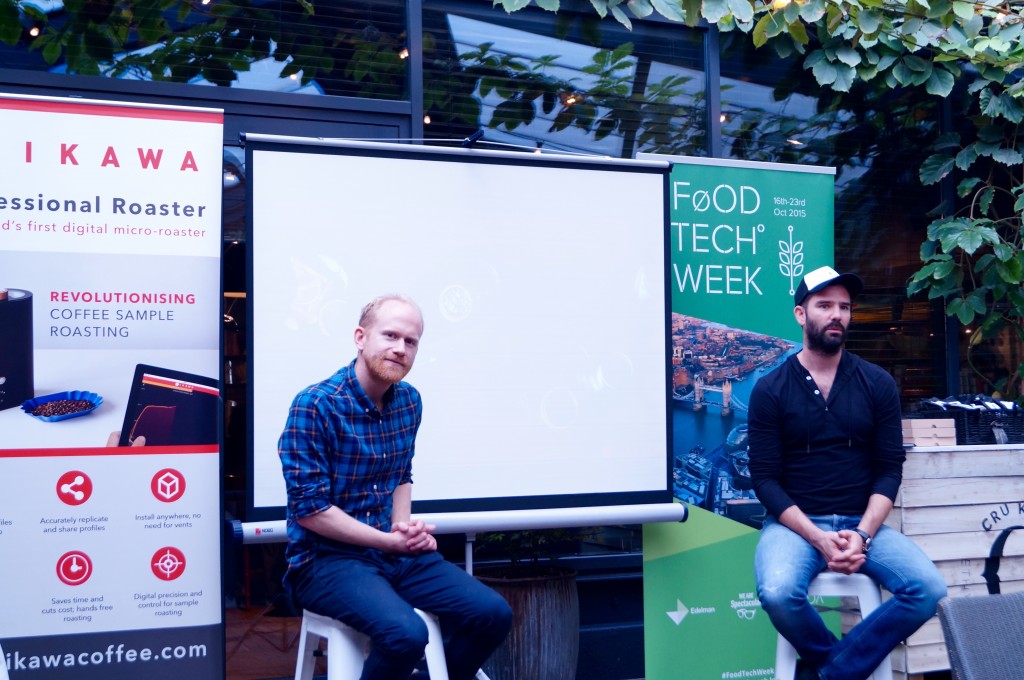 IKAWA aims to encourage and enable an alternative supply chain for speciality coffee, where beans are valued for their provenance and flavour.  Right now the company is working with traders who have very traceable coffee, and they are helping to put detailed information on producer groups onto the website, although their supply chain is still not as direct as they would like to be. In an ideal world Georgiou comments, "it would be great if coffee producers could directly ship coffee to your house with a roast profile."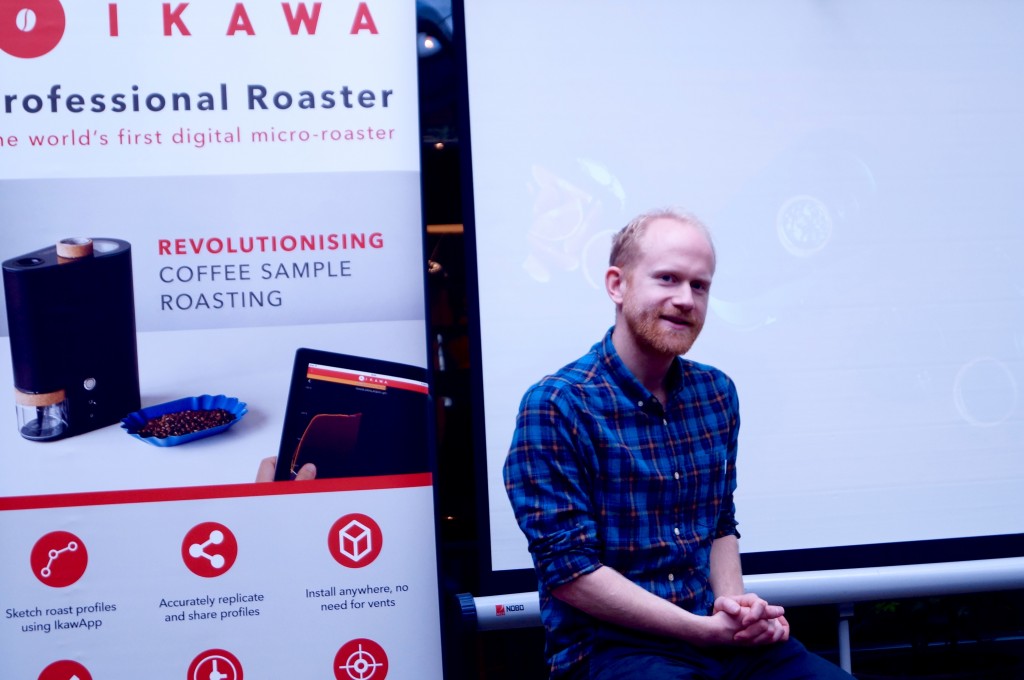 The event was an opportunity to showcase the processes of those who are pioneering in the tech and coffee realm, and to learn how technology can give you the freedom to roast coffee the way you like it, at the touch of a button. Georgiou notes, "You get more personal rewards if you put more into it – coffee is a ritual and it's a very evocative thing – being connected to an origin through a bean is very unadulterated, and makes it taste all the better."
What better way to end a week of food tech and innovation than exploring one of the world's most beloved and highly useful caffeinated drinks: coffee. Next time you are brewing at home, remember what went into getting that delicious scent and early morning jolt into your morning routine. And then contemplate if you might be a future home roaster too!