Thu 29 June 2017

8:00 am - 10:30 am

OFFICUCINA – FOOD INNOVATION PROGRAM – Palazzo dei Musei

Via Lazzaro Spallanzani, 1, Reggio Emilia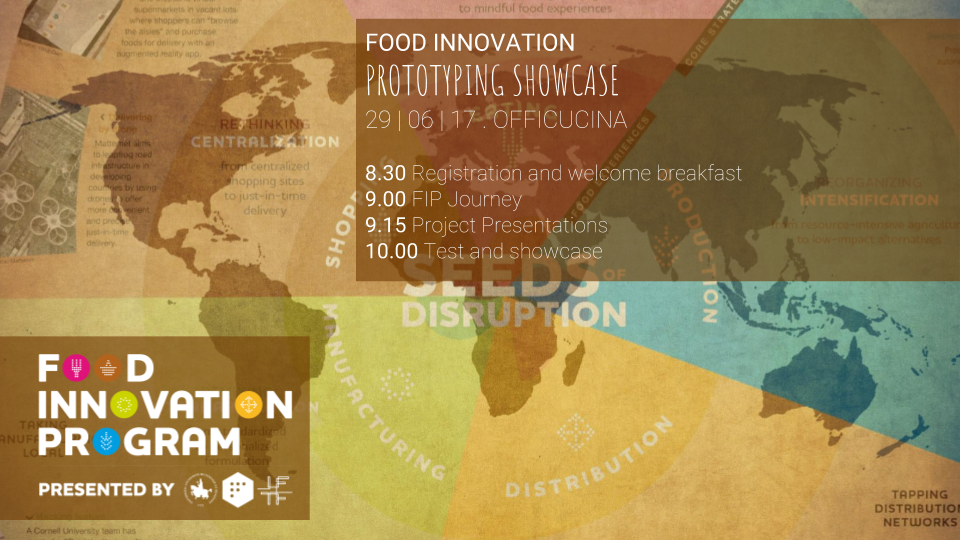 WHAT

We'd like to invite all of you to Officucina, the home of the Food Innovation Program in Reggio-Emilia for our event FOOD INNOVATION PROTOTYPING SHOWCASE!

WHY

Our talents will present their high prototypes and findings that were collected over the past months through the lessons, the workshops, the fieldtrips and the Food Innovation Global Mission.

Let's celebrate together the summer of innovation!
WHEN
June 29, 2017
WHERE
Officucina, Reggio-Emilia
HOW
Info and tickets available
HERE